Sprint Overdrive 2.06.06 update available now
: "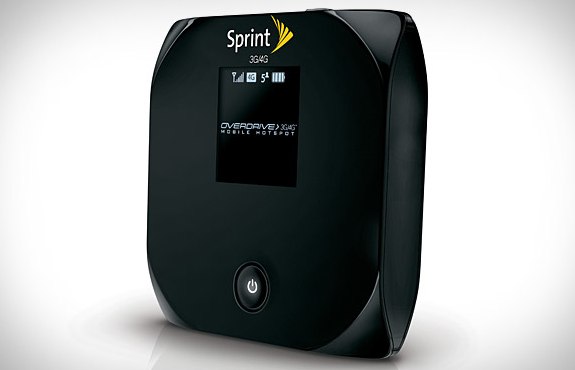 We are big fans of the
Sprint Overdrive
, especially because here in Seattle, we've got 4G coverage. The network is speedy, and the Overdrive pretty much comes with us wherever we go. We use it as a WI-Fi hotspot for the
iPhone
,
iPad
, and laptop. We can even let friends hop on the network if need be. That said, there have been a few annoyances every now and then—it would crash once or twice a day, requiring a reboot. Starting the thing up took forever. Random disconnects would have us questioning why we weren't getting data.
Well, a new firmware update for the Overdrive was released yesterday, and it seems to fix everything we had a problem with. Here's the full list of fixes and improvements:
Improved device stability, eliminating all known freeze-ups and lock-ups
Wi-Fi enhancements that improve Wi-Fi stability and eliminate Wi-Fi disconnects and crashes
Significant improvement in 3G & 4G WAN stability, eliminating most 3G and 4G disconnects
Some improvement in overall battery life and battery life in poor coverage; for more information on how to improve battery life, see the "Overdrive Battery Tips" document on DSP
Faster boot-up time (10-12 seconds faster)
Improved response time when changing the WAN Mode setting - time savings of approximately 1 minute, 20 seconds; no reboot required (includes switching from 3G to 4G and vice versa)
Tool Tips added to GPS settings screen to help the users understand the GPS settings
Faster response time after canceling an operation on the Advanced Settings screen (device reset is no longer required; offline time decreased by 1.5 minutes)
The ability to now enable or disable the microSD card and the TRU-install™ feature in addition to DataLink support
Just log in to your Overdrive admin console and check for updates. You'll get the new hotness in short order.
Tags:
"